26 juin 2008
The English Rose opened in the middle of May in Languedoc, number 5, Canal Sud. Having lived in the baroque community of Second Life for a few months, I was growing more and more frustrated about the historical clothes you could find, particularly the dresses. Only one designer proposed baroque-rococo gowns at this time and, if the shape was pretty nice, I was really disappointed by the colors, too "formal" in my eyes. Yes, you understood it, my SL life was colorful and happy and I wanted something fresh and young to fit my age and personnality.
I worked and worked for weeks to get a good shape for my skirts, on the template for the shirts,and the Looprez used for the cuffs drove me quite hysterical before I obtained the dress I was dreaming about: The English Rose: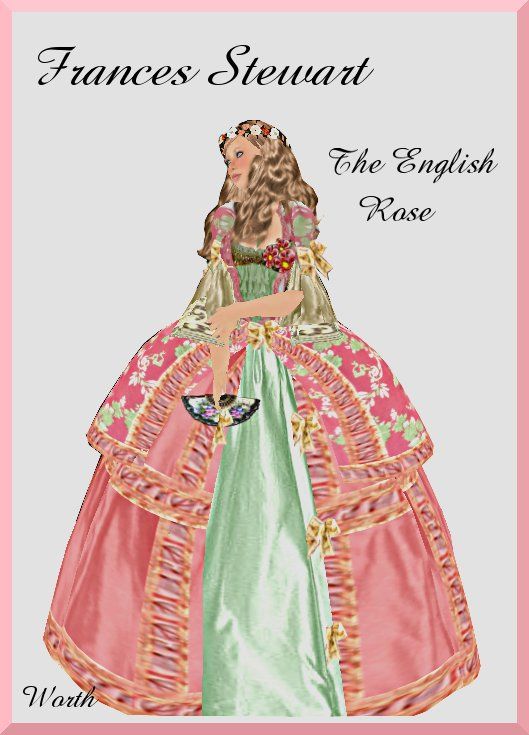 The full outfit comes with a skirt, a shirt and two cuffs. This first creation gave its names to my first shop.
I chose to set it in Languedoc Coeur because, at first, it was a baroque sim, and because of the nice atmosphere. Several courts are way really stricts in the rules, too "formal". In Languedoc Coeur gathered some of the best and main baroque designers of the Grid, but the atmosphere is friendly, and something I appreciate, there is no drama without need. The Duc of Languedoc, Bedrich Panacek, lives here with his daughter Marie-Charlotte and maintains a feeling of joyful labor and happy friendship in this beautiful land. It is THE FIRST PLACE for commerce in the baroque community.
Commentaires sur The first baroque collection.